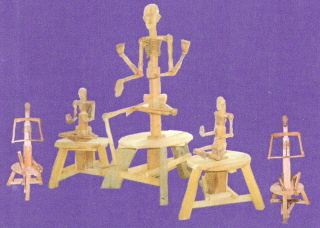 These Idols were made of Kadusarkara Yogum,the unique mixture of sixty four Ayurvedic medicines and Herbal materials. As the first step,the skeleton is made of Kadira or Karingali wood and is called 'SHOOLAM'. This shoolam is depicted on PETTAM or holy stand which is made of laterite stone cut into a definite measurement. The whole process of idol construction is in accordance with structure of a human body. After this, nervous system is set on this skeleton which is made of finely prepared and purified coconut stings of about 300 metres in length.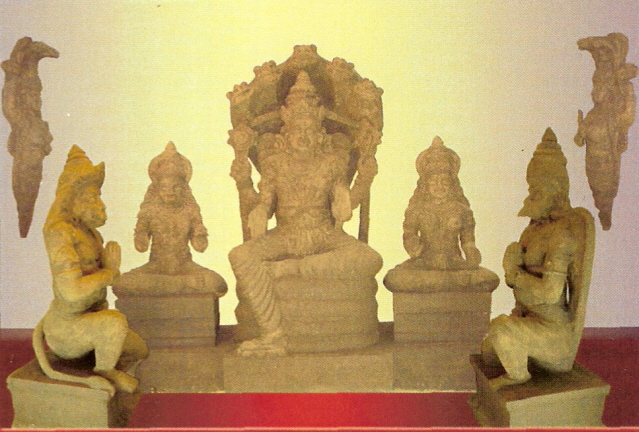 On this nerves, different layers of Ayurvedic medicines are coated. Each Layer consists of different medicines in definite proportion. At the end of twenty third layer, the idols are seen like this. As the last layer ,gold -silver mixture with more different types of soil are to be coated on the idols (soil like paddy field, Sea-shore, elephant dug, Ox dug, crab soil and serpant living soil are needed for the same)
This is to bless the devotees with more health boon. At the same time, in order to bless the devotees with wealth, this gold silver coating is done.